it's HOT to bike around in Miami Beach! Literally and as a figure of speach. You have a wonderful bike rental system by citi bike all over town. You just use your creditcard details and you can take a bike out of the station and leave it at any of the hunderds stations whenever you are done. Check if you bike is working properly and otherwise just return it to any of the stations and take another better bike.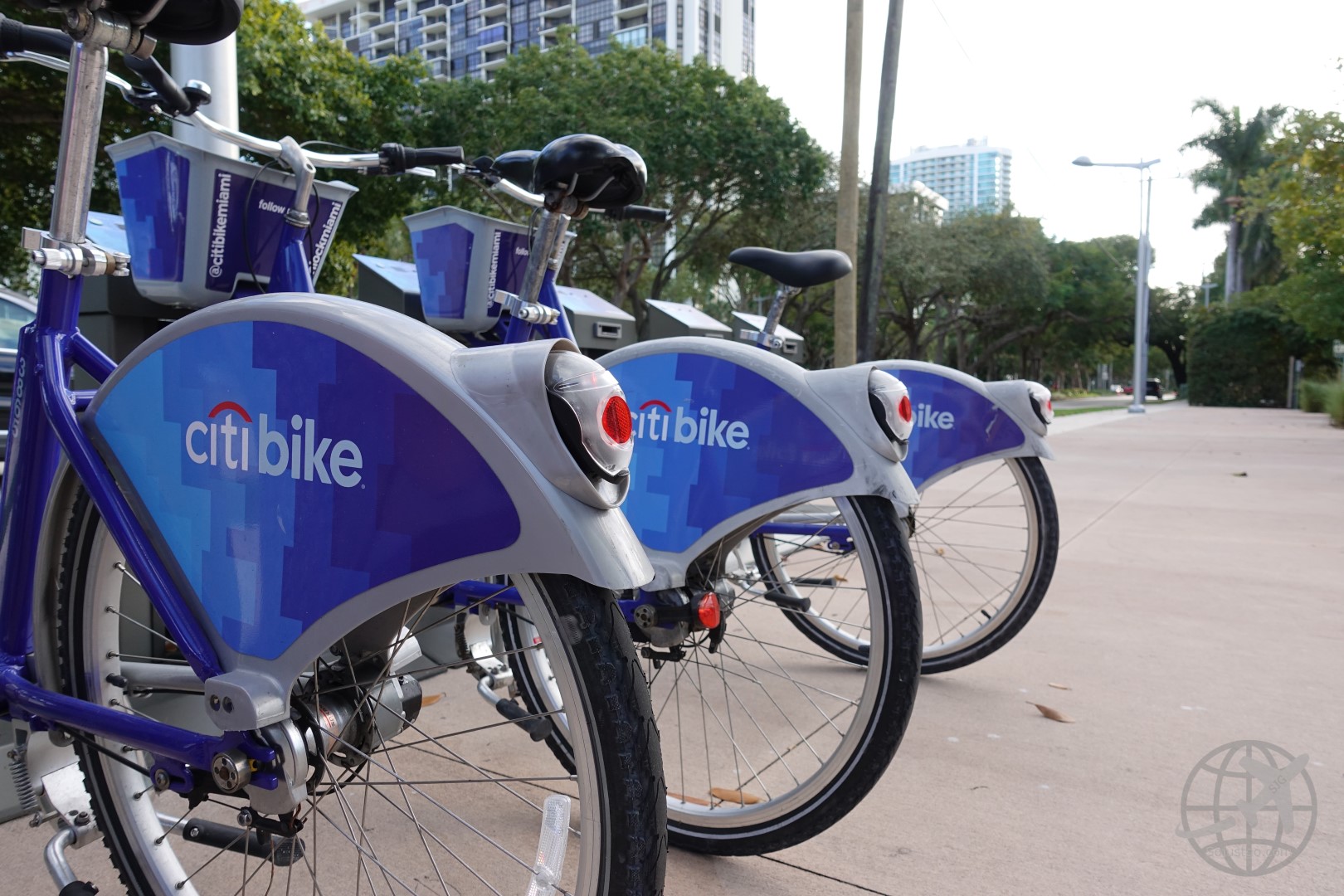 So I discovered large parts of Miami beach by bike. But the lovely sunny state sun is also literally very warm. Although the always nearby sea provides a lovely breeze while on two wheels, when you stop for one of the many photo opps you notice the burning sun rays on your skin. So be aware!. But nevertheless, do get on that bike, it is worth it! Here you see us on one of the last bridges between the Venice islands on your right and mainland Miami (left) with the high rise buildings full of expensive apartments and offices. Sometimes there are specific bike lanes and otherwise you can just use the car lane.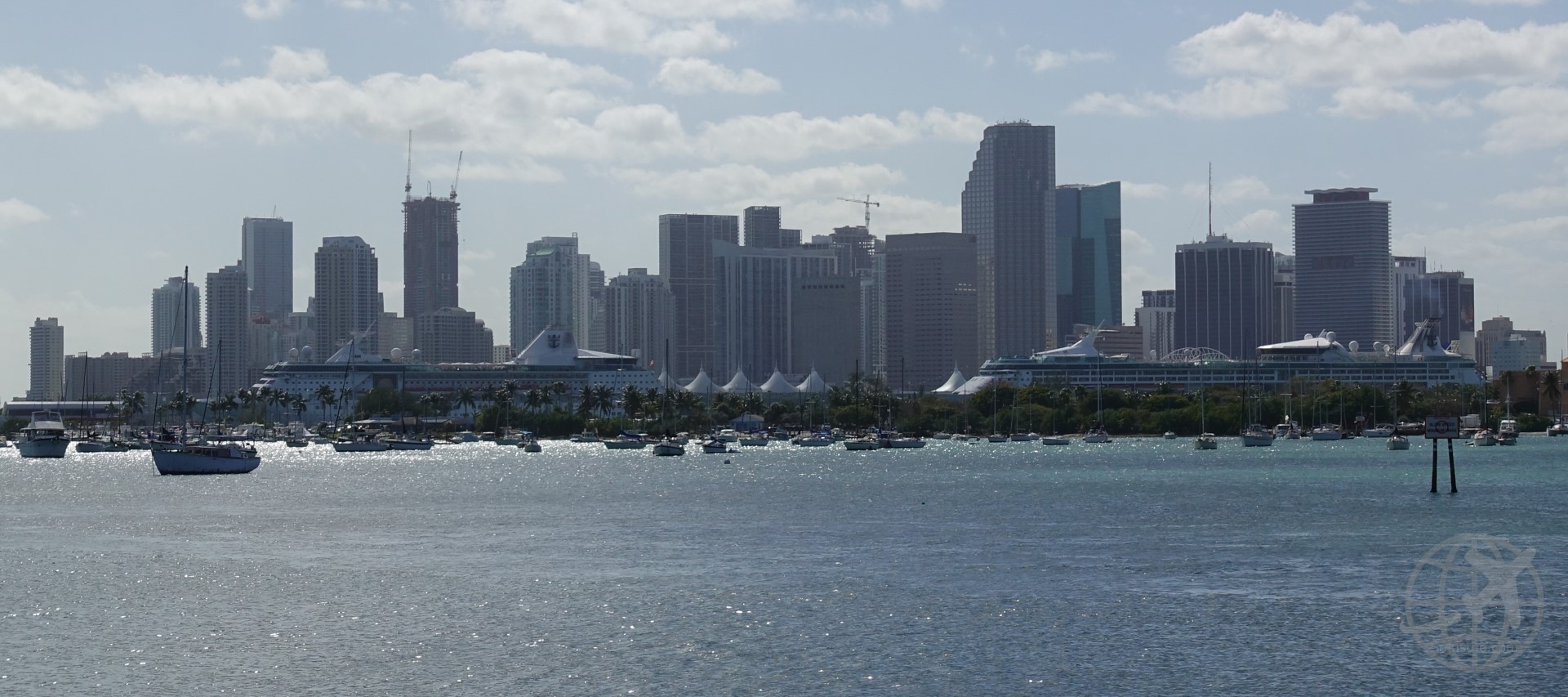 All over in the water there are boats of different shapes and sizes. And this was just a normal week day, can you imagine how it looks like on the yearly boat show! Miami (and close by Fort Lauderdale) are two important start points for cruise ships on Caribbean routes. So if you look really close across from us behind the first bridge you can see a few of the cruise ships docked in the Miami harbor.